Reducing costs quickly and easily
rECOBox for easy retrofitting
The rECOBox is a control device in a small distribution board, ready to use with connection terminals and suitable sensor technology. This enables you to reduce operating costs in the long term – whether for refurbishments, modifications or extensions.  
In existing properties one can often find various plants from different manufacturers and with different control systems. These are partly inefficient, outdated or faulty. A complete exchange is sometimes not possible economically for various reasons. This causes increased and unnecessary energy consumption.    
For these cases we have developed the rECOBox in various versions.
In the following you can read how our small solutions for ventilation, air conditioning and air curtains help you to optimise your markets - with easy installation and fast amortisation. An optional connection to a Wurm gateway enables you to know more about your projects and to take full advantage of FRIGODATA-ONLINE.
rECOBox 1 Ventilation:  
In existing plants, huge and inefficient fans with high running times and energy consumption are frequently in operation which cause considerable energy costs.   
With our rECOBox 1 Ventilation you can rreduce the operating costs significantly with very little installation effort. Even with a conservative approach the investment will pay off after only a few months.
Get more information in our flyer
The order form for rECOBox 1 can be downloaded here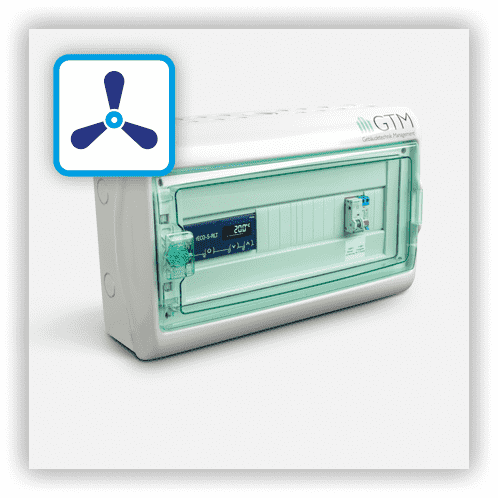 rECOBox 2 Air Conditioning
rECOBox 2 Air Conditioning:      
Because of increased room temperatures many commercial properties are retrofitted with air condition systems. These self-sufficient facilities are usually not connected with the existing heating system. Thus, both systems remain in operation simultaneously in the transition periods. The outdoor temperature-controlled heating system is still heating the market and the room temperature-controlled air conditioning is cooling against it. This results in significant and unnecessary energy costs that remain mostly unnoticed due to the pleasant room temperature.    
The rECOBox 2 Air Conditioning identifies the heating and cooling demand according to the room temperatures and releases either the heating or the air conditioning system. As a result, you will achieve a sustainable reduction of operating costs and stabilise the room temperature at the same time
Get more information in our flyer
The order form for rECOBox 2 can be downloaded here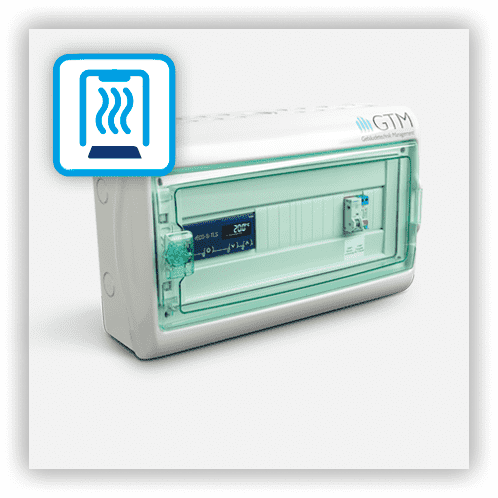 rECOBox 3 Air Curtain:  
The air curtain system often has the highest heating demand of a market and causes significant operating costs. The rECOBox 3 Air Curtain enables demand-driven and efficient summer and winter modes taking room and outdoor temperatures into account. As a result, the well-conditioned room air remains in the market whereas unpleasant draughts are reduced.     
Get more information in our flyer   
The order form for rECOBox 3 can be downloaded here